Press — December 21, 2020
The Greene Turtle Re-Reinvents Itself for Post-Pandemic Life
Tom Kaiser
Dec 21, 2020 Updated Dec 22, 2020
Reinventing a multi-unit restaurant chain before the COVID-19 pandemic struck is like pulling the osso bucco out of the oven just as your dinner party guests announce they're vegetarians. Such was the situation for countless brands this past spring, including The Greene Turtle, a Maryland-based sports bar franchise that saw its corporate headcount shrink from 700 to 30 as locations closed because of lockdowns and some legacy franchisees calling it quits.
Geovannie Concepcion left Famous Dave's and became The Greene Turtle's president and CEO in May 2019 after helping steer the Minnesota-based barbecue franchise through three of its most difficult years—and less than a year before the biggest challenge in the industry's history landed on the desk of every restaurant exec as the pandemic unfolded.
An amateur boxer used to dodging punches, Concepcion already had his hands full in his early days on the job at The Greene Turtle, updating the brand back when off-premises sales were a nice-to-have rather than the critical lifeline they became during the pandemic. The young CEO is a former hedge fund trader with a deep real estate background, which came into play as his management team rethought the brand's menu, customer experience and ongoing store template.
Months after he came aboard as CEO, The Greene Turtle was gearing up to open its first new store with an updated design in California, Maryland, just an hour south of the brand's headquarters outside Annapolis. Officially opened in early October, the new company prototype is already being revised to account for the countless ways the pandemic changed the casual-dining segment, including a much greater focus on delivery and takeout.
"I'm a big boxing fan and it's like Ali-Foreman," Concepcion said of revising still-fresh plans to evolve the business, likening them to the historic match between heavyweight champion George Foreman and Muhammad Ali. "We went through that in March, except in this case, Foreman got right back up and we're back at it. I'm still very optimistic, because we at least have a sense that the end is coming in the form of either warmer weather or a vaccine, but the day-to-day is very difficult to navigate."
Underscoring that sentiment, he added that keeping his team motivated is the biggest concern at this point in the ongoing crisis.
Menu refresh gets a refresh
Compared to the food at Famous Dave's, which travels well for delivery, The Greene Turtle's big, American-style menu was at odds with industry mega-trends pointing toward smaller menus and travel-ready dishes.
"When I came in, it was understanding how we take the best of the DNA of this brand, augment it and figure it out," Concepcion added. "That strategic plan involved reinvigorating and refreshing the brand from a concept standpoint, so thinking about, OK, what do we want the ethos to reflect, what do we want the new brand design to reflect as we look to take this vintage concept and start to refresh it."
In 2019, the brand dove deep into menu tweaks, running tests with three different menus, one serving as the baseline, existing menu, one with a 40-percent reduction in items and another internally termed "elevated," which featured a variety of changes including new items such as grain bowls.
Settling on the elevated option, with some data-driven tweaks, the new menu was set to roll out in March, ahead of the NCAA March Madness basketball tournament that's historically The Greene Turtle's busiest time of the year. Then the tournament was canceled. Rather than roll out the new menu, the company began reassessing its initiatives.
"It's been tricky, because between shrinking and regrowth and turnover at the staff level, we're now at a point where all of that training, all of that preparation, we will unfortunately have to redo, so we've had to dial back our menus … and make significant adjustments to simplify things and be able to respond to the environment right now," Concepcion said. "We had to significantly dial back the entire, yearlong strategic plan that was in place."
Of course, outsiders would never notice all the planning and replanning happening behind the scenes, as the brand is outwardly doing most of the things that are now considered essential for casual-dining restaurants in 2020. The Greene Turtle has a stylish, functional website with direct ordering, a customer-loyalty program, new menu items and a pleasing user interface that's critical when pictures and descriptions, not servers, are in charge of selling dishes.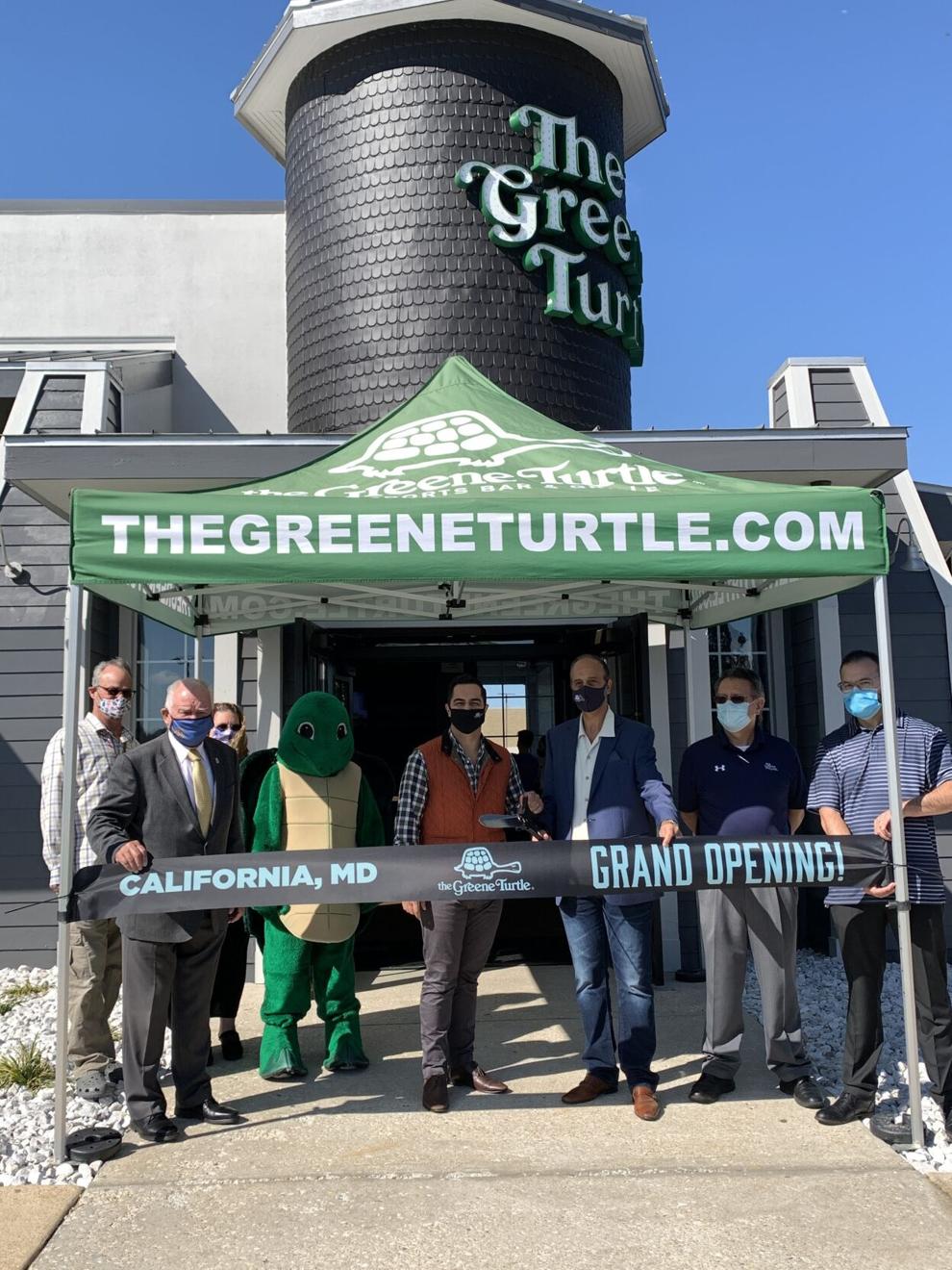 An executive team that is "about as close on a personal and professional level as they could possibly be" has helped Concepcion & Co. backpedal and regroup to give customers what they want with more of a focus on at-home dining through takeout and delivery.
As of early December 2020, The Greene Turtle has seen off-premises sales triple "on an absolute dollar basis," partially driven by patio dining where it was allowed. What didn't look like a major driver of sales in his first days as CEO had quickly morphed into the most critical aspect of the company's going-forward plan.
"When we look at site selection, when we start to think about what were the normal drivers, daytime population, traffic, whatever your metric was, now you have to account for the fact that, how does remote work impact that longer term and does it shift populations and drivers?" Concepcion said. "What does that mean by dayparts and what does that mean for marketing strategy? Especially in the casual-dining world, that's going to be a big area of focus in the months and years to come."
While the CEO won't rule out at least testing drive-thru operations, so far that plan includes designing The Greene Turtle's "boxes" with off-premises business front of mind, which includes kitchen and line design, host and pickup area staging, and countless meetings with its design team.
Asked if the company might shift into a multi-concept operation like Famous Dave's did in its change to BBQ Holdings, Concepcion said such a move was likely, without divulging what types of restaurants might be a strategic fit.
On the geographic expansion front, The Greene Turtle is eyeing its home turf for expansion, specifically the southern end of the Mid-Atlantic states from Maryland down to Florida, partially to take advantage of the lower tax climate that has been attracting high-skilled employees and corporate headquarters for years.
With 38 total locations, including 16 company-owned stores, The Greene Turtle is looking to attract new franchisees with a background in the casual-dining space to make it easier for the brand to get back up and running without avoiding the common difficulties in bringing new-to-restaurant operators up to speed.
Without getting too detailed, Concepcion said the company is expanding its virtual restaurant platforms ahead of a launch in the second fiscal quarter of 2021, as the brand continues experimenting with ways to incentivize third-party delivery customers to order directly through The Green Turtle's in-house channels.
"Being able to get the consumer to engage directly and incentivize that properly will remain a challenge and something we're constantly working to figure out," he added. "Dave's was my first entree into the restaurant business, and the challenges that were presented in a legacy brand, they're very similar across legacy brands, so I constantly find myself looking at some of the actions we took at Dave's and am using that as a reference point."
Like anyone who's attended an awkward dinner party can attest, sometimes the best-laid plans need to braise in the oven for just a few hours longer.